Learn more and request your appointment below!
Whether its your kids' first check-up, your personal teeth whitening or even something more advanced, Terra Nova Dental Centre has what you need. We make our services available to all ages in the Richmond area. As a premier Richmond dental office, we pride ourselves on striving for pain-free dentistry, and try our best to ease the concerns of even the most anxious patient. Our patients come first and your comfort is our priority. Explore our available services below!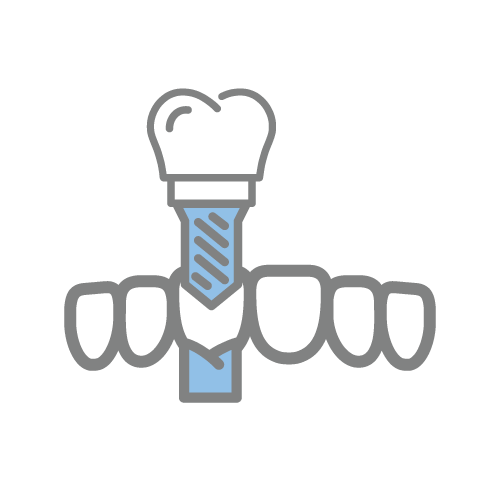 Dental Implants
Dental implants are the closest alternative to real, healthy teeth one can seek. They look natural, feel secure and stable and are permanently placed in the gum.
Teeth Whitening
With a few simple steps, a patient can revive the natural colour in their teeth or enhance the whiteness of their teeth to the best of their liking.
Bridges
If you're missing one or more teeth or have a gap in between teeth, a dental bridge may be the solution for you!
Hygiene & Exams
Regular six-month exams allow us to evaluate your dental health, catch problems before they develop, and give you advice. During the exam, we check for decay, clean your teeth, take x-rays, and identify any issues.
Veneers
Whether you want a smile makeover or have stained, cracked, or chipped teeth, you'll very likely be in need of either veneers, crowns, or a combination of the two.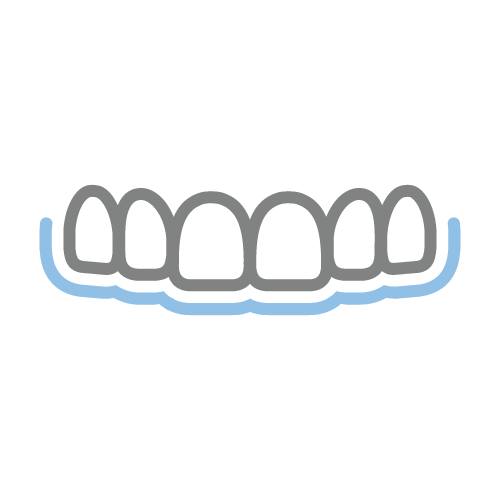 Invisalign
Everyone wants to have straight teeth, but no one wants metal bands and wires on their mouth. Invisalign is a clear alternative to braces that both dentists and orthodontists use.
Dentures
Dentures are replacements for missing teeth that can be taken out and put back into your mouth. Although dentures may take some getting used to, modern dentistry provides a natural looking and comfortable alternative to the loss of teeth.
Root Canals
Do you have specific teeth that hurt? You may have a cavity that has spread to your tooth's nerve, causing an infection. If you have 1 or more teeth that are sensitive and in pain, please contact us so we can do an exam and x-rays to diagnose why you are in pain.
Crowns
Also known as a cap, a crown is a custom-made artificial restoration that permanently covers your tooth. They are often made of porcelain, porcelain fused to metal, or full gold.
BOTOX®
Conveniently offered to patients during their regular dental appointment. We are licensed and trained to provide BOTOX® and BOTOX Cosmetic® (onabotulinumtoxinA injection).
Bonding
Dental bonding is done by applying a tooth-colored material to your teeth in order to make minor repairs. It's one of the most cost effective ways to enhance your smile!
Night Guards
Custom night guards protect from excessive night-time grinding and is a proactive approach to keeping your teeth health while reducing the risk of needing more expensive dental procedures in the future.
Periodontics
Periodontics is the branch of dentistry specializing in areas of the mouth that surround and support the teeth. These areas include your gums, alveolar bone, cementum and your periodontal ligament.
Treat you the same way we like to be treated ourselves
Educate ourselves by taking more continuing education credits than required
Invest in the best technology and supplies
Challenge ourselves and our team to be the best
For your convenience, we accept most dental insurance plans. Our dental fees are based on the current fee guide of the College of Dental Surgeons of British Columbia.
Terra Nova Dental Centre is a full service dental office where the focus is on high quality, family dentistry, offered in a safe, warm and welcoming environment for children and adults alike. Our clean, modern office allows our experienced, highly-trained staff to provide our patients with the optimum in dental health.
For your convenience, we accept most dental insurance plans. Our qualified financial team will do all it can to make sure that expense does not prevent you from receiving the quality care you need and desire.
Originally located in the Seafair Shopping Centre since 1983, the office was relocated to the Terra Nova Village Shopping Centre at the time of its inception in 1999. No matter the office location, we have been proudly providing quality dental care to patients in the West Richmond area for the last twenty-nine years.
We are so thankful to have such amazing patients who have taken the time to share their experiences on Google, Facebook, and other online sources.
I have worked with Dr. Yu, his team, and his patients over the years; he is a stellar dentist and you will not be disappointed if you see him!
Joel F.
Review on Google
Dr. Andrew Yang and his entire team are extremely professional, friendly, and caring. They take great care of my entire family. My kids even look forward to going to see the dentist!!
Mike D.
Review on Google
Dr. Yue is awesome! Great experience. Takes very good care of my husband and I
Emily W.
Review on Google
Improving smiles for over 30 years - Call us today.
---
3671 Westminster Hwy #210, Richmond, BC V7C 5V2
Mon: 9:00 AM - 5:00 PM
Tues: 9:00 AM - 7:00 PM
Wed: 9:00 AM - 7:00 PM
Thurs: 9:00 AM - 4:00 PM
Fri: 8:30 AM - 4:30 PM
Sat: 8:30 AM - 4:00 PM
Sun: Closed
© 2023 Terra Nova Dental Centre