The Team at Terra Nova Dental Centre
---
The team at Terra Nova Dental centre is dedicated to providing professional, high-quality dental service in a warm, friendly environment. Our team members have many years of education and experience. We keep up-to-date on the most cutting edge technologies and methods to ensure our clients are receiving the best possible dental care.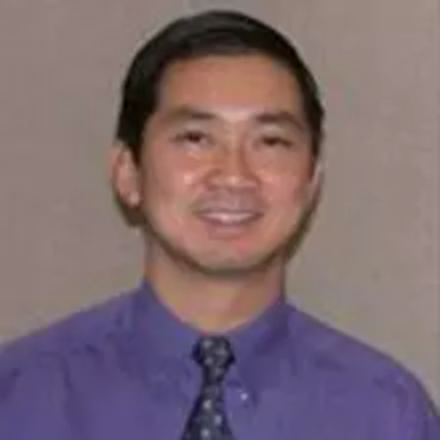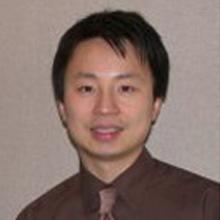 Our friendly, dedicated, motivated and highly-trained staff have one primary goal – your utmost comfort. As well as trying to make our patient's experience as positive as possible, they are all able to answer any questions you might have regarding dental treatment.
Our Receptionists, Naomi and Preet, are available to book appointments and answer questions regarding basic dentistry, dental insurance, and financial arrangements.
Our Certified Dental Assistants, Gail, Grace and Angela, while mainly helping the dentists, are able to handle most of the dental needs of our patients.
Our Dental Hygienists, Anna, Bonnie, Semiha and Carolyn, provide our patients with professional and gentle teeth cleaning, as well as expert oral hygiene instruction.
The Assistants and Hygienists at Terra Nova Dental Centre are continually upgrading their knowledge and skills to provide our patients with the most up-to-date and highest quality dental care.
The team at Terra Nova Dental centre is dedicated to providing professional, high-quality dental service in a warm, friendly environment.
Welcome to the Terra Nova Dental Centre – a proud Richmond dental practice. We're a welcoming group of highly trained dental professionals who love making our clients happy and comfortable. We offer basic dentistry, cosmetic dentistry and additional services such as implants.
Terra Nova Dental Centre is very proud to offer our services in English, Cantonese, Mandarin and Taiwanese.
The primary focus of Terra Nova Dental Centre is Family Dentistry. We provide a wide range of dental services for adults and children in a comfortable and relaxed office environment. The Dentists and staff always try hard to take the time to explain things to patients and answer their questions. Our open office setup allows for an an abundance of natural light for the comfort of our patients. We have much of the latest in dental equipment, which enables us to provide the most efficient and comfortable dental treatment. Also, for the benefit of our patients, each operatory is equipped with ceiling-mounted televisions and wireless headphones (to drown out the sound of the dreaded "drill").
Sterilization and Recycling
Our office takes great pride in having very high standards for cleanliness and sterilization for the absolute safety of our patients. Hands-free operation of our operatory lights, sinks and soap dispensers allow us to minimize cross contamination. Although we are generally environment conscious, we use disposeable supplies where necessary for the protection of our patients. If there are any questions or concerns regarding our sterilization procedures, please do not hesitate to ask any of the dentists or staff members.
In striving to be an environmentally friendly office, we attempt to recycle paper products and plastics where we can, and harmful chemicals are filtered and disposed of as safely as possible. Also, the majority of our light fixtures are Power Smart.
Digital X-Rays
We use digital X-rays in our office to take images of your teeth and jaws. These advanced X-ray machines use digital technology to take X-ray images without the use of film. Digital X-rays produce higher quality images than traditional X-rays, improving our ability to diagnose decay and disease and keeping you healthier. They also use much less energy than traditional machines, which reduces your exposure to radiation.
Children
We welcome children to our office and do our best to ensure that each visit is as positive as possible. Parents are welcome to accompany their child into the treatment room to discuss procedures or ask questions. We usually recommend that children start seeing a dentist at the age of three. Dr. Yu and Dr. Yang offer basic orthodontic services for younger patients.
As an incentive for the kids, we have a NO CAVITY CLUB which rewards our younger patients with maintaining good oral health. Their photo is proudly displayed on our Wall of Fame and are also automatically entered into our annual Summer Prize Draw.
We also have an excellent team of local Dental Specialists who we refer our patients to as needed. Our office also provides 24 hour emergency dental care 7 days a week. We are here to serve you. If there are any questions concerning our services, please feel free to ask any of the dentists or the staff members.
For your convenience, we accept most dental insurance plans. Our dental fees are based on the current fee guide of the College of Dental Surgeons of British Columbia.
Terra Nova Dental Centre is a full service dental office where the focus is on high quality, family dentistry, offered in a safe, warm and welcoming environment for children and adults alike. Our clean, modern office allows our experienced, highly-trained staff to provide our patients with the optimum in dental health.
For your convenience, we accept most dental insurance plans. Our qualified financial team will do all it can to make sure that expense does not prevent you from receiving the quality care you need and desire.
Originally located in the Seafair Shopping Centre since 1983, the office was relocated to the Terra Nova Village Shopping Centre at the time of its inception in 1999. No matter the office location, we have been proudly providing quality dental care to patients in the West Richmond area for the last twenty-nine years.
We are so thankful to have such amazing patients who have taken the time to share their experiences on Google, Facebook, and other online sources.
I have worked with Dr. Yu, his team, and his patients over the years; he is a stellar dentist and you will not be disappointed if you see him!
Joel F.
Review on Google
Dr. Andrew Yang and his entire team are extremely professional, friendly, and caring. They take great care of my entire family. My kids even look forward to going to see the dentist!!
Mike D.
Review on Google
Dr. Yue is awesome! Great experience. Takes very good care of my husband and I
Emily W.
Review on Google
Improving smiles for over 30 years - Call us today.
---
3671 Westminster Hwy #210, Richmond, BC V7C 5V2
Mon: 9:00 AM - 5:00 PM
Tues: 9:00 AM - 7:00 PM
Wed: 9:00 AM - 7:00 PM
Thurs: 9:00 AM - 4:00 PM
Fri: 8:30 AM - 4:30 PM
Sat: 8:30 AM - 4:00 PM
Sun: Closed
© 2023 Terra Nova Dental Centre